Michael Omidi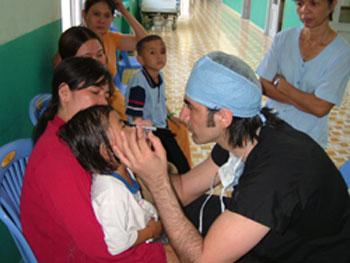 Michael Omidi

Dr Michael Omidi MD in Vietnam
Dr Michael Omidi MD visited to Vietnam and Mexico to share his experience and knowledge with doctors.
He also donated his time on visiting the children in Vietnam who had hard medical condition.



Dr Michael Omidi MD

Dr. Michael Omidi knows minimally invasive breast, body, and facial techniques and is a board-certified abdominal and breast surgeon and a fully trained general surgeon. He specializes in plastic and reconstructive surgery with sub-specializations in facial aesthetic surgery and pediatric/craniofacial reconstructive surgery.

A magna cum laude graduate of California State University, Los Angeles, Dr. Michael Omidi received an MD with a Distinction in Research Award from Saint Louis University, School of Medicine.